Lone Star Forestry Mulching Services
Your Fast, Efficient, and Environmentally-Friendly Land Clearing Service
Nature has a mind of its own and when left unchecked, unwanted trees, shrubs, and weeds can quickly take over a patch of land. Forestry mulching is a type of land clearing that uses a machine to grind up this vegetation, turning it into a path of pure mulch as it goes. It's a fast and efficient way of clearing land, and it does it without destroying the land in the process. It can even provide benefits for the soil, which is something we all can appreciate. Because forestry mulching uses a single grinding machine to convert overgrown landscapes into useable and even beautiful spaces, it is faster and will usually cost less than other forms of land clearing.
When you choose Lone Star for your land clearing, you'll get the benefits of forestry mulching and the high level of service you expect from a local Texas company. With more than twenty years of experience, we serve customers from our home base in the Georgetown, Texas area all the way to Austin. We take pride in our work and it shows. We are fully licensed and insured, and we always put the safety of our workers and customers first, as it should be.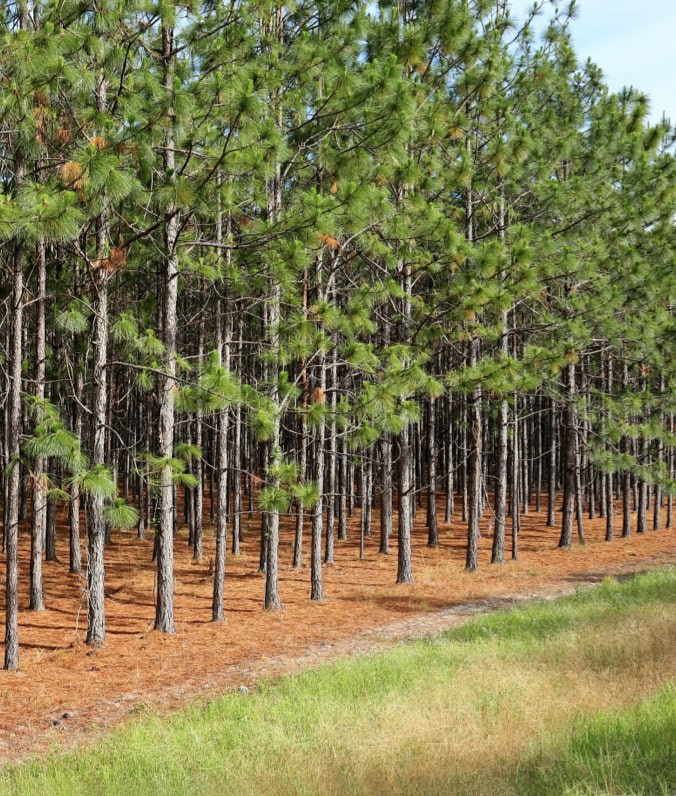 The Ultimate Versatility in Land Clearing Services: Rain or Shine, in Any Terrain
If you have an overgrown area that needs to be cleared, forestry mulching is a great option. It can be used in most any terrain and in nearly any weather conditions. It is also a very versatile process that can be used for many different applications. Using both wide and narrow width equipment, forestry mulching can be used to clear land for new construction, farming or ranching, or even create hiking trails in a forest or park area. It can also be used for clearing areas for utility lines or other infrastructure projects. Lone Star Forestry Mulching in Georgetown, Texas has the experience and the equipment to get the job done, and done well. We are equipped with the most effective land clearing equipment. This allows us to take on a wide range of project sizes and work in practically any terrain or weather conditions.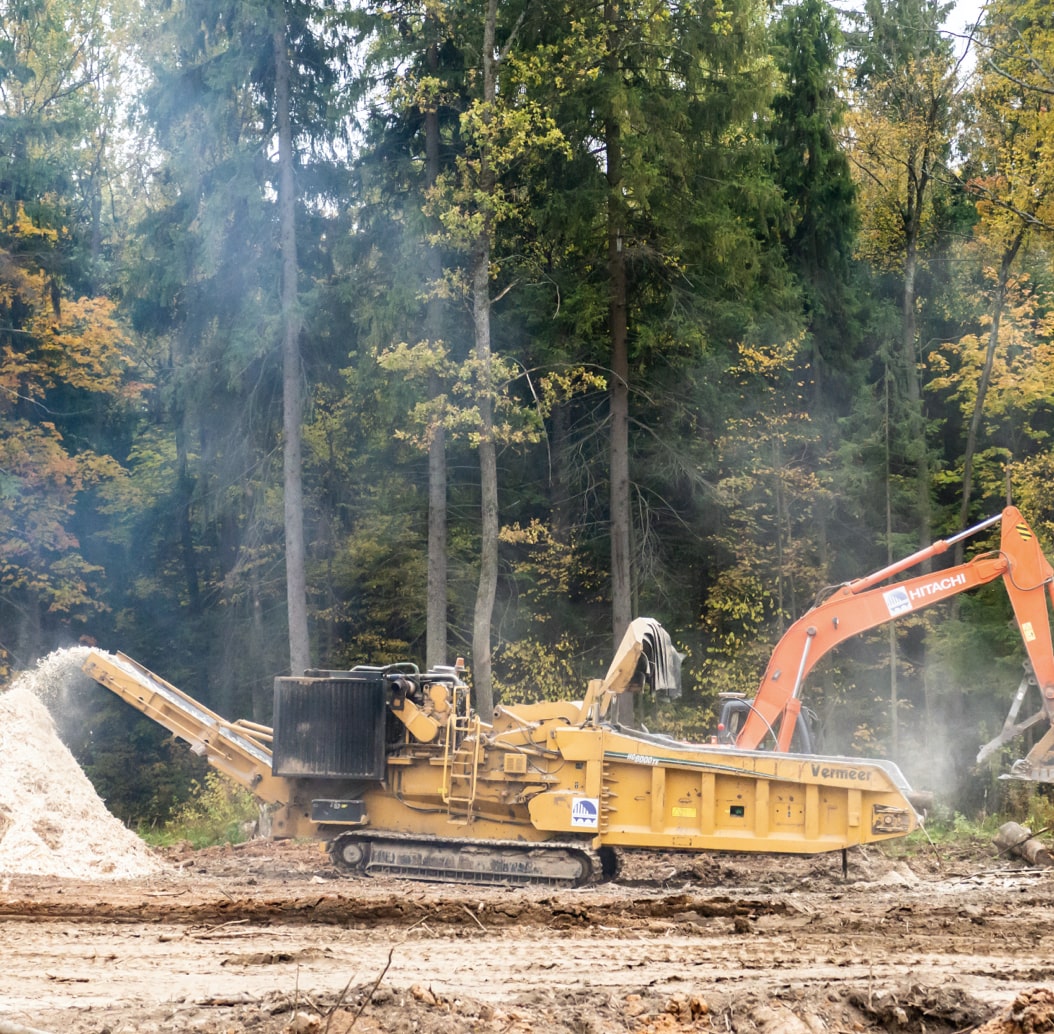 Forestry Mulching: What It is and How It's Done
Forestry mulching is a land clearing method that uses a single machine to grind up bushes, weeds, and small trees, immediately turning it into rich mulch as it goes. Because the mulch is left behind, there is no need for debris removal. The mulch can create natural paths through a forest area or provide an attractive base for a completely cleared plot of land to be converted into another use. The mulch can also be gathered and used for other purposes if bare ground is desired, such as when the site is being prepared for grading. Forestry mulching also improves the appearance of the land; nobody wants to look at mangled weeds and gnarled bushes. A mulching attachment is equipped with a large rotating blade for grinding up everything in its path, from tangled bushes, weeds and vines to small saplings. The mulch is then evenly distributed over the area, providing a natural fertilizer and contributing to healthy soil.
Forestry Mulching: Benefits Beyond Clearing
If you've got an unruly, overgrown lot that you want to transform into useable space or even just improve its appearance, you already know the benefits of getting your land cleared. If you're starting or enhancing an agricultural property, this environmentally friendly form of land clearing can provide exactly what you want for turning that patch of land into a field more suitable for planting. But you may not be aware of all the other benefits that come with forestry mulching.
You Can Trust Lone Star with Your Property
The Lone Star team has over 20 years of experience serving the Austin, Texas area. Our repeat business speaks volumes about our quality and professionalism. When you choose Lone Star, you're getting the service, timeliness, quality, and customer service you expect. Contact us today to schedule your free estimate and join our numerous other satisfied customers.
Forestry Mulching Provides an All-in-One Range of Services
Lone Star Forestry Mulching in Georgetown, Texas provides a broad range of services to individuals, companies, and government or non-profit entities in Texas and southern Oklahoma. Our all-in-one service model means that our land clearing using forestry mulching can provide all of these different services and results:
Clearing Overgrowth
This one is obvious, but forestry mulching will eliminate that overgrown vegetation, gnarled bushes, forest undergrowth, and weeds that have taken over your land. Whether it's for agriculture, construction or simply beautification, unsightly excess growth needs to go.
Removing Small Trees
Smaller trees and saplings are easily dispatched with forestry mulching equipment. This service is great if you have a lot of small trees that need to go, but don't necessarily want to use heavy equipment like a bulldozer. Our mulchers remove these trees from the roots up.
Tree Thinning
Love trees but nature has taken things too far? We can selectively remove trees using our forestry mulching services, allowing you to keep the big, strong, healthy trees while getting rid of the weaker ones. This is a great way to improve your property's tree health without sacrificing its density and beauty.
Construction Site Clearing
If you're starting a construction project, the land should be a clean slate before breaking ground. Forestry mulching is a great way to do this quickly and efficiently. Our site prep makes it safe for your construction crew to move in, including removal of fencing and its wires. This is also great prep for grading work.
Grading Preparation
Many uneven sites need grading. If your site requires grading, the grading company will probably want the area cleared before they move in to do their work. Forestry mulching is an ideal way to prepare your site for grading, easily letting the grading company come through and do their job without disruption. Pre-clearing may also reduce your grading cost.
Brush Mowing
If your ditches or other open spaces have grown beyond the capacity of a lawnmower, our brush mowing services can take care of it. We have the right equipment to get the job done quickly and thoroughly, acre after acre.
Pipeline and Power Line Right-of-Way Maintenance
If you're a landowner who loves hunting or fishing, keeping the land healthy is important to you. Good habitat management starts with clearing out overgrown areas and maintaining a healthy tree population. Forestry mulching is a great way to do both of these things.
Lanes for Hunting Access
If you have a lot of land, chances are you don't go everywhere on foot. Creating ATV lanes and other hunting trails is a great way to get around your property more easily. It also helps to keep animals from getting too comfortable coming close to your home.
Fence Line Clearing
Keeping the plant growth limited around your fence line, tree line, or forest edge helps to prevent animals from coming onto your property and keeps your fence looking neat and tidy.
Firebreaks
As we mentioned before, one of the great benefits of forestry mulching is that it can help to prevent wildfires from spreading. Creating firebreaks around your property is a great way to do this.
Grazing Management
If you have cattle or other livestock, you know how important it is to keep the grass short. This helps to prevent disease and parasites and allows your animals to graze more effectively. Our services can help you to maintain a healthy grazing area for your livestock.
Soil Erosion Prevention and Control
Soil erosion is a major problem in Georgetown and many other parts of Texas. Forestry mulching can help to soil control erosion by stabilizing the soil and protecting it from the elements.
Easement Access
If weeds and brush have taken over the areas around your utility boxes, fire hydrants, or other easements, our forestry mulching services can help. We can clear the area and restore access quickly and efficiently. This is essential, especially for emergency services that may need access with little or no notice.
Debris Removal
If you have storm damage or other debris that needs to be removed from your property and don't necessarily need the mulch, we can help. Our forestry mulching services will eliminate the mess and maybe even leave it looking better than before.
Parks and Public Areas
Are you creating a park, adding a path through a forest, or beautifying public areas in a subdivision, apartment complex or business center? Attractive areas matter. Let us show you how forestry mulching can create a great looking environment quickly, easily and affordably.
Lone Star Forestry Mulching: Your One-Stop Solution
As you can see, there are many ways that our forestry mulching services can help you to improve your property and lower your project cost. Georgetown, Texas based Lone Star Forestry Mulching is your all-in-one solution for any size land clearing need in Texas and southern Oklahoma. We provide a wide range of services to meet the needs of our customers, and we're dedicated to providing the best possible results.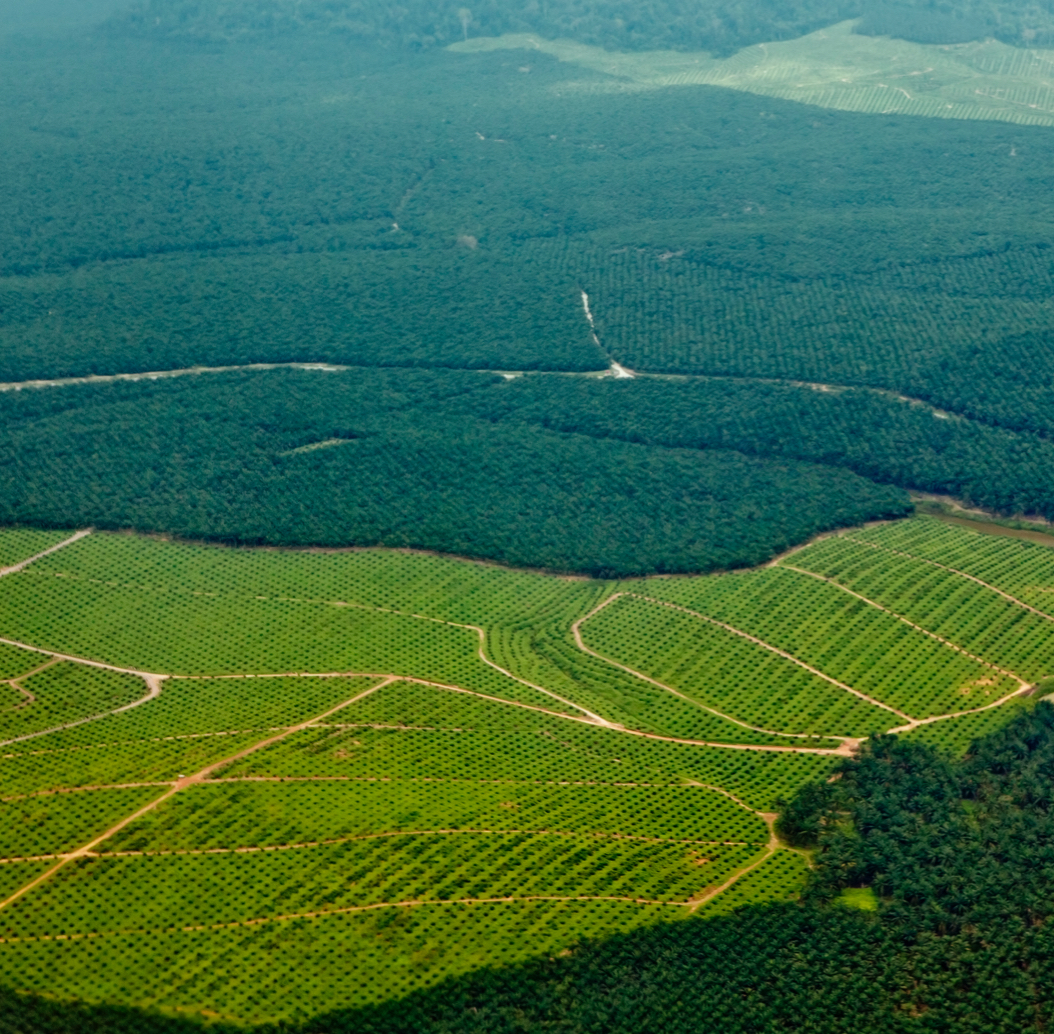 Forestry Mulchers: Attachments, Equipment and Gear
If you've wondered what equipment is used for forestry mulching, the answer is...for the most part, just a single, hard-working piece of machinery. A forestry mulcher is a heavy duty, specialized piece of equipment that come in different size options. They are designed to quickly and effectively clear land. A forestry mulcher may be attachments to the front of a skid steer or track loader or as attachments that are pulled behind a tractor. The operator uses the controls of the machine to guide the mulcher head as it grinds its way through vegetation, trees, and brush.
Forestry mulcher attachments have a rotating drum with teeth or blades that chop and grind vegetation as it passes through. The mulched material is then discharged out the back of the machine, where it can be left on site or hauled away. Some models of forestry mulchers also have attachments to shred tree stumps. Other attachments may include a winch to help pull the machine out of tough spots or a ripper tooth to help break up hard ground.
Mulcher Attachments
Most mulchers are attachments that fit on to other equipment such as skid steers or compact track loaders. These attachments may be disc mulchers or drum mulchers. Disc mulchers have a horizontal rotor with cutting blades that spin in a downward motion, while drum mulchers have a vertical rotor with chains or hammers that spin in a downward motion. Both types of mulcher attachments are effective at clearing land, but each has its own advantages and disadvantages.
Disc Mulcher Attachments
Disc mulchers are attachments that are less likely to get bogged down in wet or heavy vegetation, and they can be used to clear land that has already been cleared of trees. This makes them ideal for maintaining right-of-ways, fence lines, and other areas that need to be kept clear on a regular basis. Disc mulchers can be dangerous, as they tend to throw chunks of wood or other debris. Therefore you won't want to use a disc mulcher in areas where this could pose a hazard to the public, such as in residential areas.
Drum Mulcher Attachments
Drum mulchers are attachments that are more effective at clearing large trees and thick brush, and they can mulch material into a finer consistency. This makes them ideal for clearing land that is being prepped for development or other uses. Drum mulchers are also less likely to damage the underlying soil, making them a good choice for environmentally sensitive areas.
Other Equipment
Depending on the size and scope of the job, including how much actual forest area there is vs. other small vegetation, other equipment may be required for your site prep beyond the mulcher attachments. This may include a bulldozer to push trees and brush into piles, an excavator to dig out tree stumps, or a skid steer to haul away debris.
The Right Gear for the Job
Different jobs call for different levels of mulchers. A light job may only require a 60-horsepower machine, while a more challenging tasks may need something in the 200-horsepower range. No matter the size of the job, there's a forestry mulcher that's just right for it. At Lone Star in Georgetown, Texas, we've got the perfect mulcher for clearing your forest area or acre of weeds. This means you won't overpay for overkill, or end up with an under-done job thanks to too-weak mulcher attachments. No matter what your specific needs are, there is a forestry mulching solution that will work for you.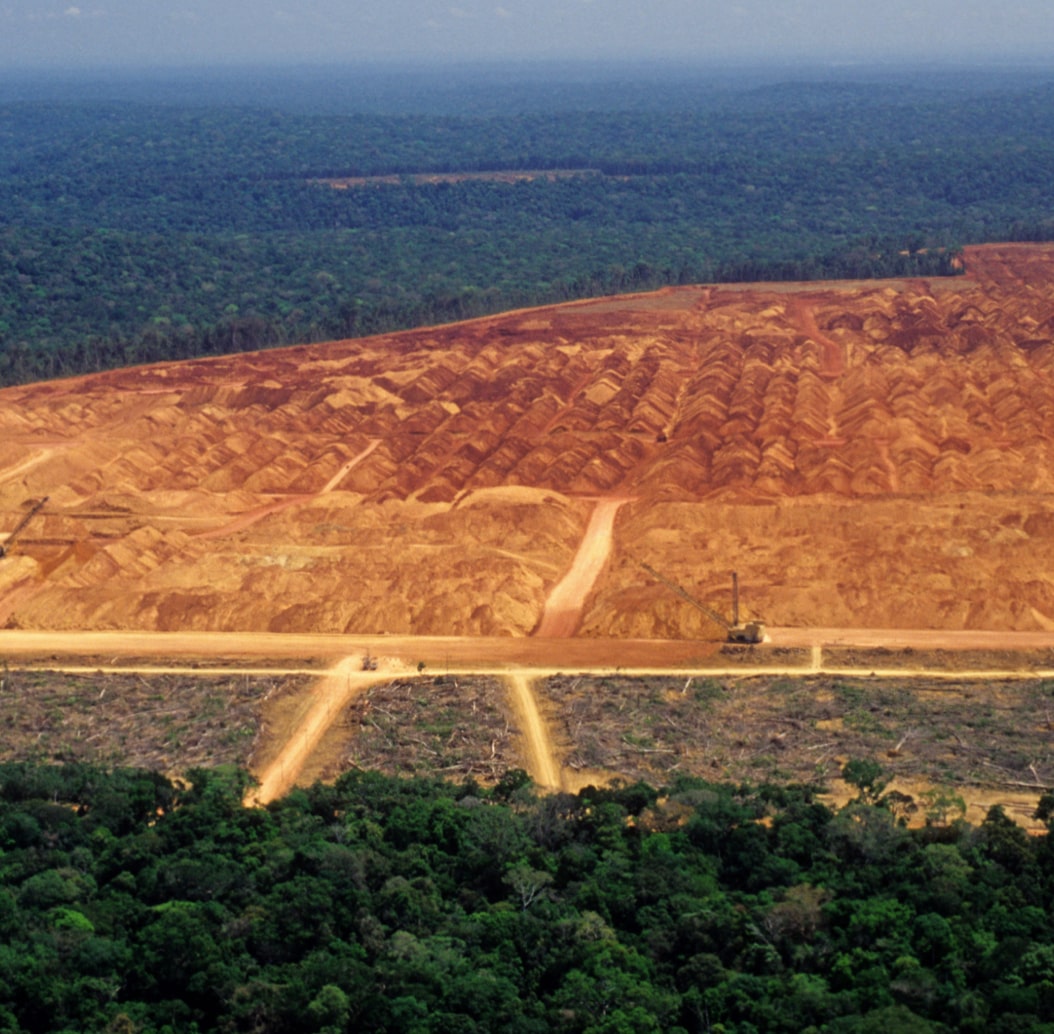 Land Clearing: How Much and How Fast?
Whether you have a small acre lot to clear or a more significant patch of land, you're probably wondering how long the forestry mulching process will take per acre of land. The answer to this question depends on a number of factors, including the size and condition of the area to be cleared (acre number, terrain, obstacles), the type of vegetation (weeds vs. trees), if large tree removal must be done first, and the equipment being used (heavy duty attachments or light duty attachments). In general, though, you can expect a forestry mulcher to clear an acre of land in about two hours. For larger jobs, more than one mulcher per acre may be deployed to increase the speed of work.
Alternatives to Forestry Mulching
The invention of the forestry mulcher has been a boon for land clearing and land management. Prior to mulchers, mechanical or chemical means had to be used to clear that problem vegetation or acre of forest.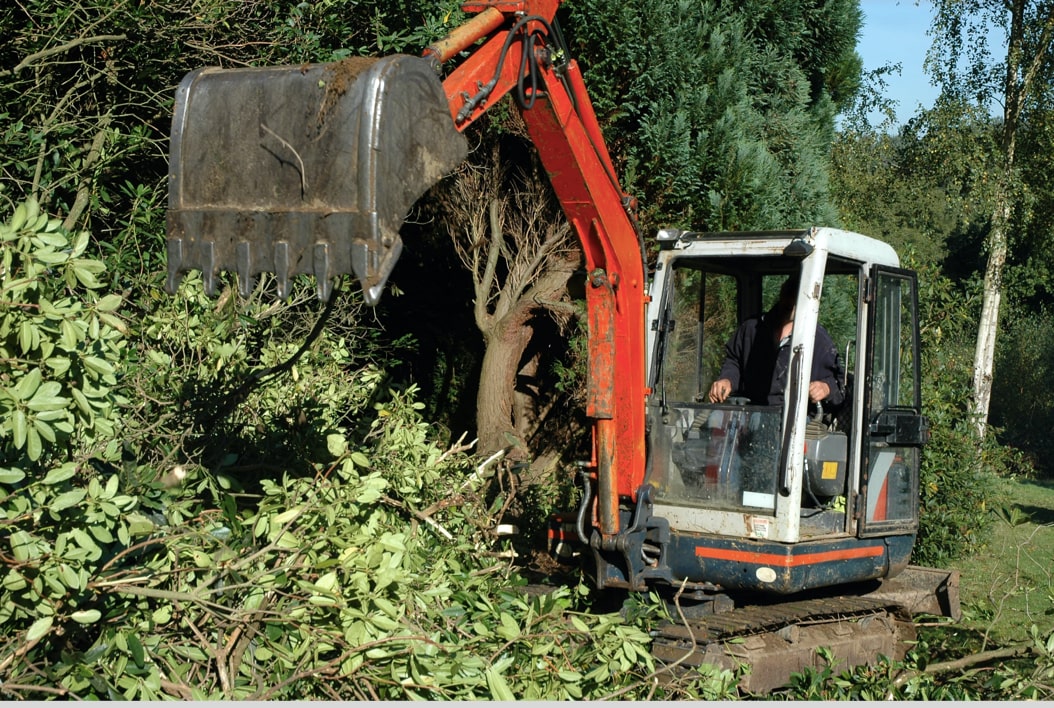 Mechanical Land Clearing
When lots are cleared using mechanical means, it requires a lot of equipment. First, the trees must be cut down using a feller buncher, chainsaw, or other means. The tree trunks are then removed using a skidder, track hoe, or other excavating equipment. Once the trees are gone, the understory and remaining vegetation must be removed. This is often done with a bulldozer, although a track hoe can also be used. The final step is grading the land, which is typically done with a bulldozer or grader. Large equipment and trucks burn through a lot of gasoline and can tear up the soil, leaving it open to erosion. As you can imagine, this process is very time-consuming and expensive work, making the per acre cost quite considerable. It also requires a lot of manual labor, which also increases the cost, and can be quite dangerous. In general, forestry mulching requires only one operator per mulcher.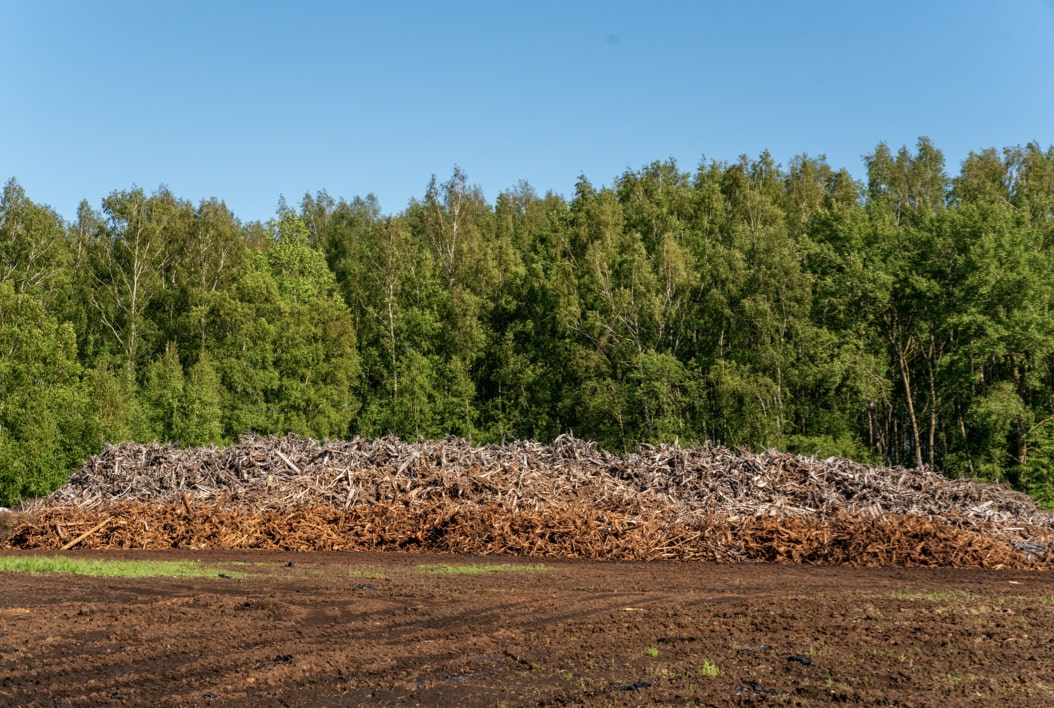 Chemical Land Clearing
In some cases, chemicals may be used to clear land instead of mechanical means. This process is known as herbicide application, and it involves spraying chemicals on the vegetation to kill it. This method can be effective, but it comes with some risks. First of all, the chemicals used are often very toxic and can be harmful to humans, animals, and the environment if they're not used properly. Second, this method only kills the vegetation, so the tree stumps and tree trunks must still be removed mechanically. Finally, herbicide application can be very expensive. For all of these reasons, most land owners prefer to avoid chemical methods of land clearing and reserve that for spot treatment of invasive or poisonous plants. At Lone Star in Georgetown, Texas, we do not use any chemicals in our operation that harm the environment.
When Forestry Mulching is Not an Option
Are there cases when forestry mulching cannot be used? Yes, there are a few. First, if the land is too wet or swampy, has too many large trees, or is in an area of heavy forest making access difficult, this type of land clearing may not be possible. Second, if the land has been heavily mined or logged with many remaining tree stumps, it may not be suitable for using a mulcher. Finally, some localities have regulations that prohibit forestry mulchers in certain areas. In these cases, alternative land clearing methods will have to be deployed for that acre or acres. If you're not sure whether forestry mulching is right for your project, be sure to consult with a professional before proceeding.
Be sure your property is cleared the right way. Contact our experts in Georgetown, Texas for a consultation.
Why Hire a Pro vs. Renting a Mulcher
Lone Star Forestry Mulching in Georgetown, Texas provides a broad range of services to individuals, companies, and government or non-profit entities in Texas and southern Oklahoma. Our all-in-one service model means that our land clearing using forestry mulching can provide all of these different services and results:
Liability
If something goes wrong and the equipment you rented gets damaged, you're on the hook for the repairs. This could quickly end up resulting in a larger cost than if you had just hired a professional to do the work in the first place.
Injury
There's also the potential for injury when operating heavy machinery. If you're not experienced in using this type of equipment, you could easily get hurt by flying debris, a falling tree, or other accidents. And, if you do get injured, you'll have to pay for your own medical bills. Using a forestry mulcher may look like a lot of fun, but it is quite dangerous work for those who are inexperienced.
Time
It's important to remember that time is money. If you're not experienced in using the equipment, it will likely take you longer to clear the land than it would a professional. This means you'll have to pay for more rental time, and the job will still probably won't be done as quickly or as efficiently as if you had just hired a pro from the start. You also have that tradeoff – what else could you be doing with your time?
Cost
When you rent a mulcher, you may have to pay extra for equipment delivery or rent a truck to move the mulcher yourself. You also have to pay for gasoline, which isn't getting any cheaper. If you end up needing debris removal, that's an extra cost, too. Also, if you do damage to your property due to inexperience, you'll have to pay for the restoration. Why not reduce the risk of damage by choosing a professional? You'll also get the benefit of their bonding and insurance, so if something does go wrong, the liability doesn't fall on you.
Maintenance
Is the forestry mulcher you're renting well-maintained? While you would hope so, there's really no way to know for sure. If it's not, it could result in injury to you. There's also the possibility that a malfunction caused by lack of maintenance could be blamed on you.
Learning Curve
A forestry mulcher is not just a fancy lawnmower. Professionals spend a lot of time learning how to do the job properly. They know what their equipment can and can't handle. They know where their machine is safe to go and where it's not. As a beginner, mistakes or errors in judgement about the ability of your equipment can really cost you more in the end.
Attachments
Do you have the right skid steer for the attachment you want? Do you know how to install the attachments properly? Having the right machinery and attachments installed correctly is essential, or your job will be cut short with malfunctions, a waste of time and money.
Mitigate the Risk and Get a More Efficient Result with Pros
So, while you may be tempted to save some money by renting the equipment and doing the job yourself, it's usually not worth the hassle or the risk. In the end, it's usually best to hire a professional when you need to clean up land using a forestry mulcher. Not only will it save you time and money, but it will also reduce your liability and help ensure a safe and effective job.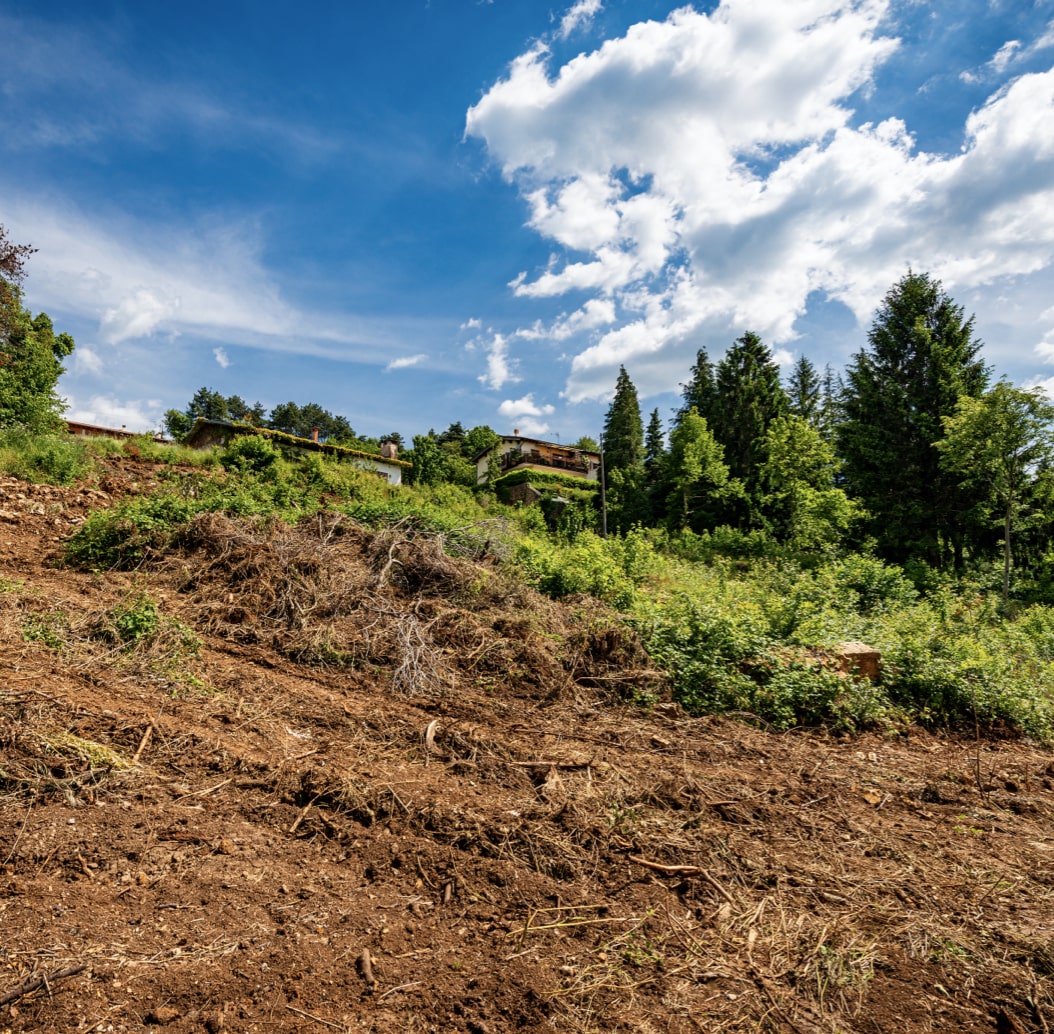 Ready to Roll? How to Get Started with Lone Star
To get started with your project, give us a call or send us a message. First we'll have a discussion about your needs, then we'll schedule a time to visit your property. We'll complete our review of the site and deliver an estimate. From there, it's just determining when you need the work done. We'll work with your timeline to make sure the plot is ready when you need it. While we are based in Georgetown Texas, we proudly serve the whole state of Texas and southern Oklahoma.

If you're ready to move forward with your project, Lone Star is ready to help. We have a fleet of state-of-the-art forestry mulchers that can handle any job, big or small. Whether you've got half an acre in Georgetown, Texas, a large construction project in the greater Austin area, or a section in southern Oklahoma that you're building your dream farm on, we make sure your project is done right.