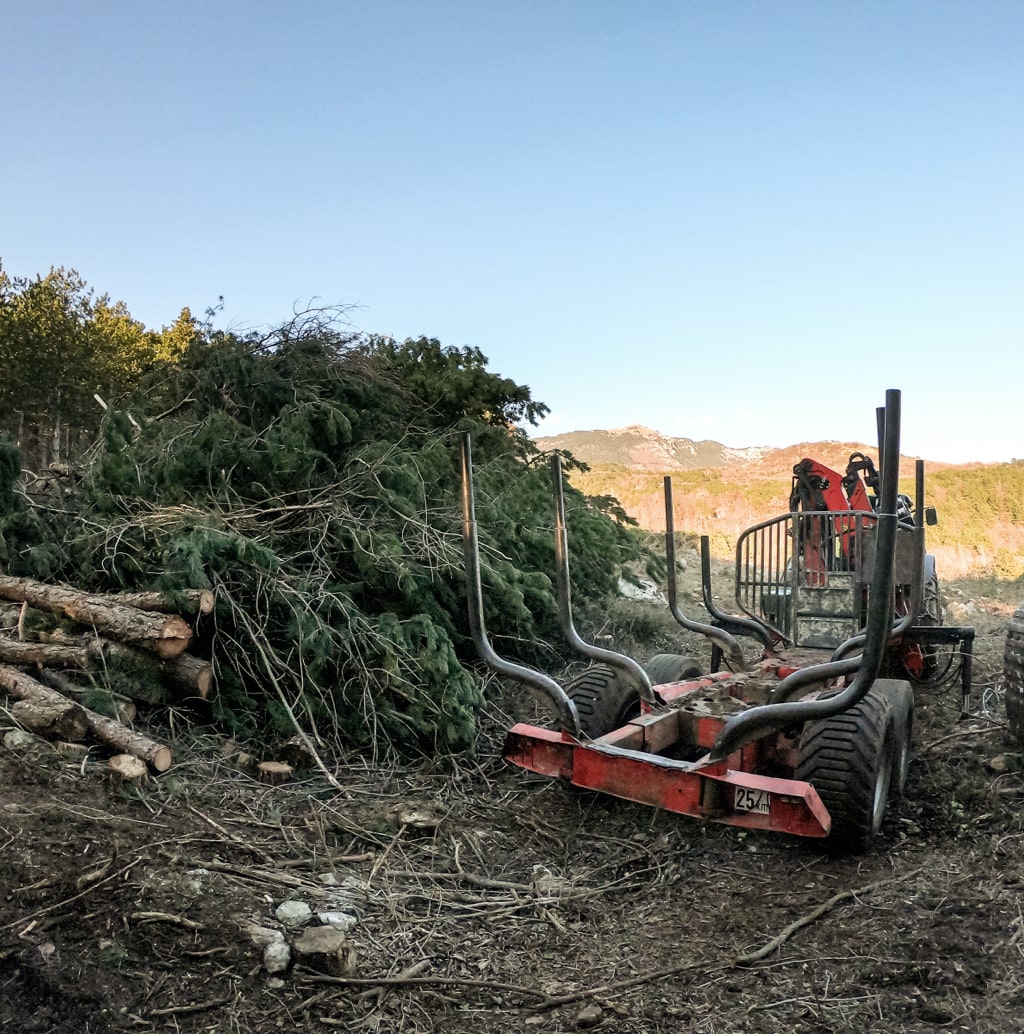 Go Easy on Yourself and the Land
The process of forestry mulching is a great way to clear your land without having to use traditional (and damaging) methods like bulldozing. Forestry mulching uses a machine that grinds up trees, vegetation, and other organic matter into small pieces. The mulch created by this process can then be used as a natural fertilizer for your soil.
Forestry mulching is fast, efficient, and gentle on the land. It is also a great way to recycle tree waste and other organic matter back into the ecosystem. If you are looking for an environmentally friendly way to clear your land, forestry mulching is the way to go.
In terms of time, depending on the terrain, it can take about the same amount of time to clear an acre of land with a forestry mulcher as it does with a bulldozer. However, you don't have to worry about the negative environmental consequences when using a forestry mulcher. That makes it a win for everyone.
Give Your Budget a Break
Another top benefit of forestry mulching is the cost. It's a lot less expensive to run forestry mulching equipment operated by a single worker than it is to rent a bulldozer, dump trucks, chainsaws, stump grinders, etc., and pay for the operators, fuel, and other associated costs. Forestry mulching is ideal for
land clearing
,
brush removal
,
site preparation
, and
power line clearing
.
Contact Us for a Free Quote Today
116 Apache Trail
Georgetown
,
Texas
78633
Monday, Tuesday, Wednesday, Thursday, Friday, Saturday
7:00 am – 7:00 pm