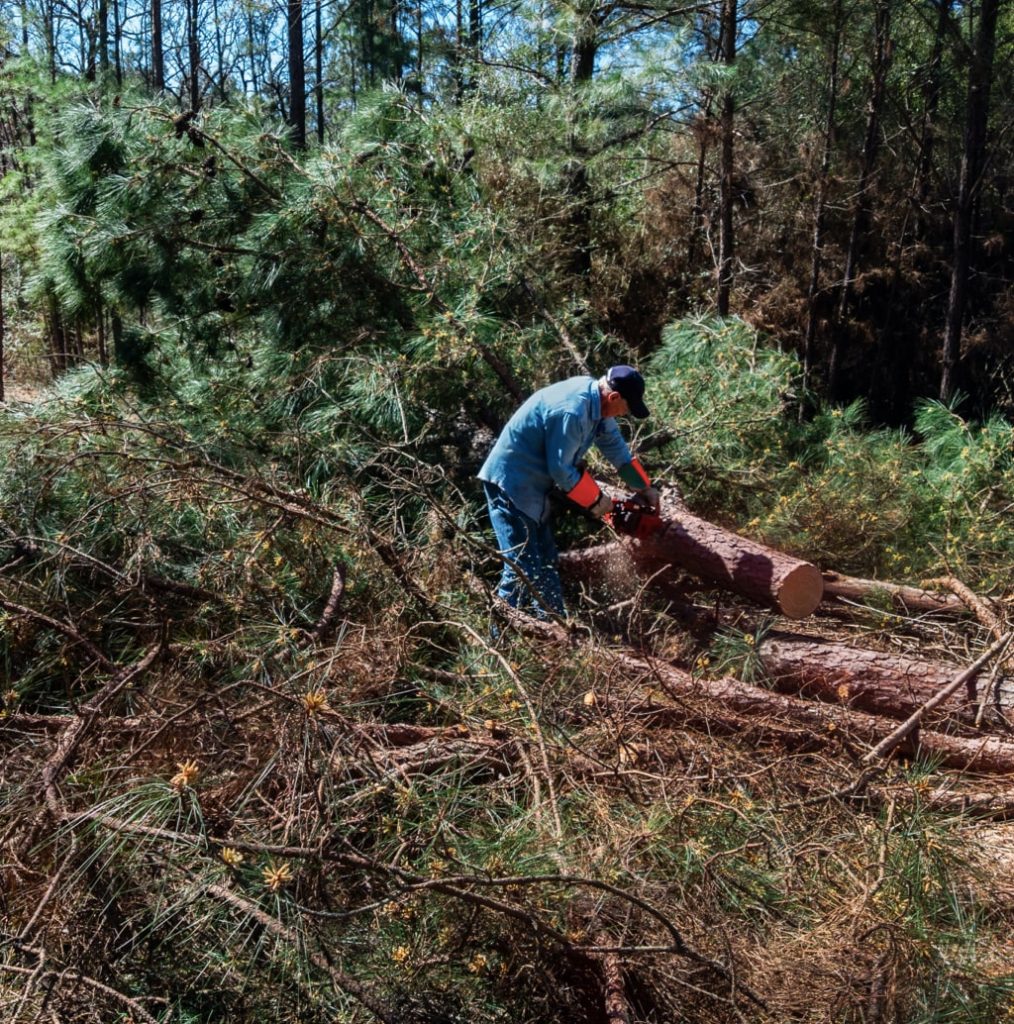 Keeping Growth Under Control
We know Texans love the outdoors, but sometimes our natural surroundings can get a little bit out of hand. That's where professional brush clearing comes in handy. Brush clearing is the process of removing unwanted vegetation, like trees, shrubs, and vines, from an area. This can be done for a variety of reasons, including making space for new construction, preparing land for farming or ranching, or just cleaning up an overgrown area for good aesthetics.
No matter the reason, brush clearing is a big job that is best left to the pros. You don't need the headaches, hassle, and unpredictable cost of trying to DIY your brush clearing. Instead, leave those variables to the experts at Lone Star Forestry Mulching.
Brush Clearing by Mulchers: Speed and Ease
At first glance, brush clearing may seem like a simple task of just chopping down some small trees and pulling up some vines. But there's actually a lot more to it than that. The professional brush clearing crews at Lone Star Forestry Mulching have the experience and the equipment to get the job done right, get it done quickly, and without the extra cost and trouble of doing it on your own.
Our brush clearing crews are experienced in working around power lines, fences, and other obstacles. We also have the right equipment for the job, including skid steers with mulching attachments that make quick work of excess vegetation. Forestry mulching equipment is especially well suited for many types of land clearing, site preparation, and power line clearing.
Leave the Hassles to Lone Star
You've got better things to do than spend days or weeks pulling weeds and uprooting saplings. With Lone Star, you can have your brush cleared in a fraction of the time without the personal safety risks.
Call us today and schedule your brush clearing
.
Contact Us for a Free Quote Today
116 Apache Trail
Georgetown
,
Texas
78633
Monday, Tuesday, Wednesday, Thursday, Friday, Saturday
7:00 am – 7:00 pm